Custom Gold and Diamond Charms
by Zekou The Jeweler & Co.
Thank you for choosing Zekou The Jeweler & Company as your source for custom name jewelry. Our jewelers specialize in making pieces in real white gold, yellow gold, silver and 1/20th Gold. We do more than just sell you an item. We sell you value that lasts with a personal touch, from custom charms and medallions to earrings, nameplates and more.
Over 21 years experience in personalized jewelry with clients ranging from musicians to the average jewelry buyer. We've made pieces for hip-hop recording artist Jane Grae, Carine Roitfeld 's CR Fashion Book, Chico Bean of MTV's Wild 'N Out, the movie "The Mortician" with Method Man and many others. We have also been featured in XXL Mag, The Source, Elemental Magazine, radio and TV. Our motto is "Never settle for lower quality to save money." Our items will bring you years of enjoyment and people will notice that time was invested in making such a piece.
*The charms on this page are example pictures. We can make different designs similar to these styles. Remember gold and diamonds are not cheap. You pay for quality. To place order for custom charm, call today or email design request to info@zekouthejeweler.com.
We can custom make anything that you can imagine in real 10K-14K White Gold or Yellow Gold, Sterling Silver, White Gold Finish Silver and 1/20th Gold. We offer free appraisals on custom made jewelry orders over $1,500. Click on pics above for enlarged images and details. For videos of some of our past work, click here
Para servicio en español puede enviar un correo electrónico a esta dirección spanish@n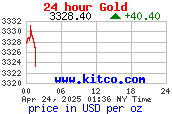 -------------------------------------------------------------------------------
-------------------------------------------------------------------------------
Zekou's Jewelry - Hours: 12n - 8pm (EST) Mon - Fri. Customer Service, Call (347) 7- Gold -64
For questions concerning orders, email us at info@zekouthejeweler.com